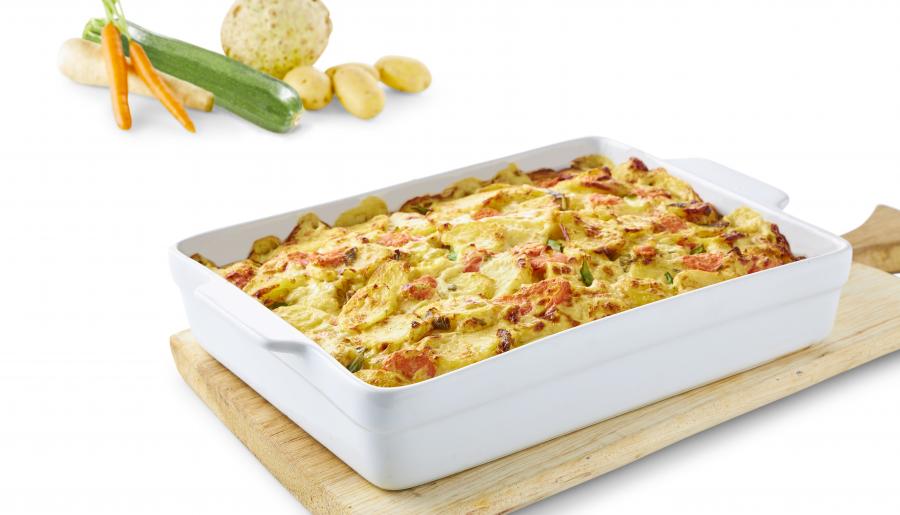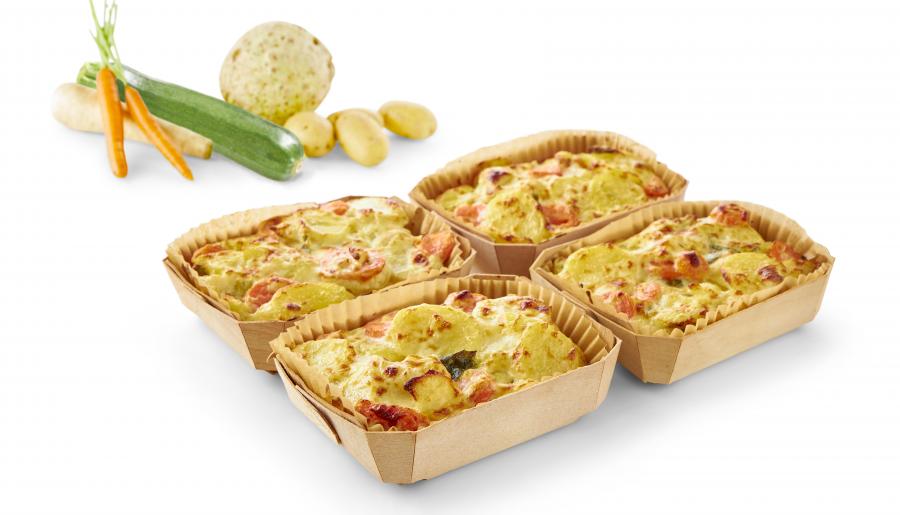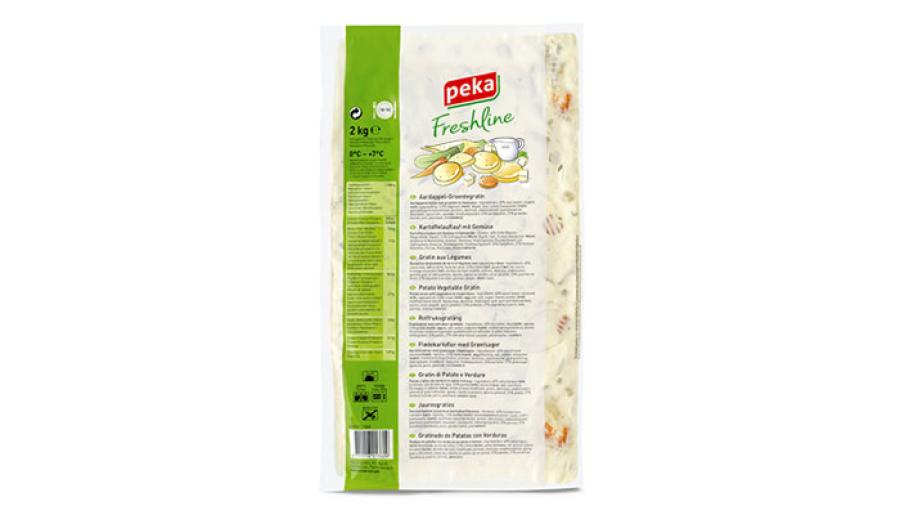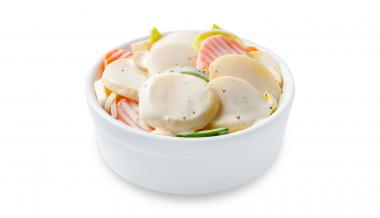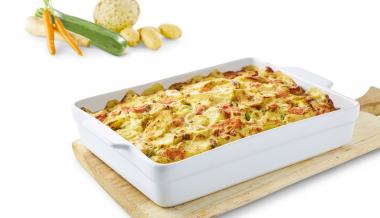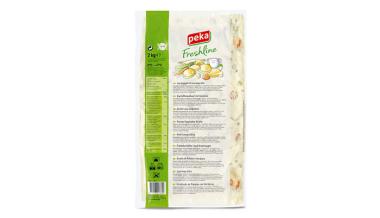 Potato Vegetable Gratin
Tasty potato gratin with carrot, courgette, parsnip and celeriac.
Ingredients
40% sauce [skimmed milk, water, rapeseed oil, 2,5% cream (milk), maize starch, barn egg yolk, salt, sugar, cheese powder (milk), natural
flavourings, spices, whey powder (milk), garlic powder, onion powder], 33% potatoes, 9,0% courgette, 6,6% parsnip, 4,1% celeriac (celery).
Preparation Method
Oven
Oven: heat 15 minutes in a preheated oven at 200°C.
Microwave
Microwave: heat 1 minute per 100g product at 1000 Watt.
Product Specification
Item no.: 134583
EAN Code Packaging: 8711118013647
EAN Code Product: 8711118013609
Shelf life: 35 days
Nährwert pro 100 Gramm
Energy in kj: 479
Energy in kcal: 115
Fat: 6.9
of which saturates: 1.4
Carbohydrate: 10.6
of which sugars: 2.5
Fibre: 1.5
Protein: 1.8
Salt: 0.98