Our Story
Peka Kroef has its roots in De Peel, traditionally an area of bog land in the Dutch Province of Noord-Brabant. Through sheer hard work, local farmers made the peat lands fertile for agriculture. The Kroef family belongs to the very first Peel Pioneers. They created ideal soil conditions for cultivating our potatoes. Gerard Kroef established the foundation for the modern-day company in the 1970s. He is still closely involved in the day-to-day affairs of the company, together with his son Bart. 
Contact us
Milestones
What started out as a small operation on a farm in Odiliapeel has since grown into an international company of stature. Today, we are a leading producer of chilled potatoes and our products are available throughout Western Europe.
1935 –1946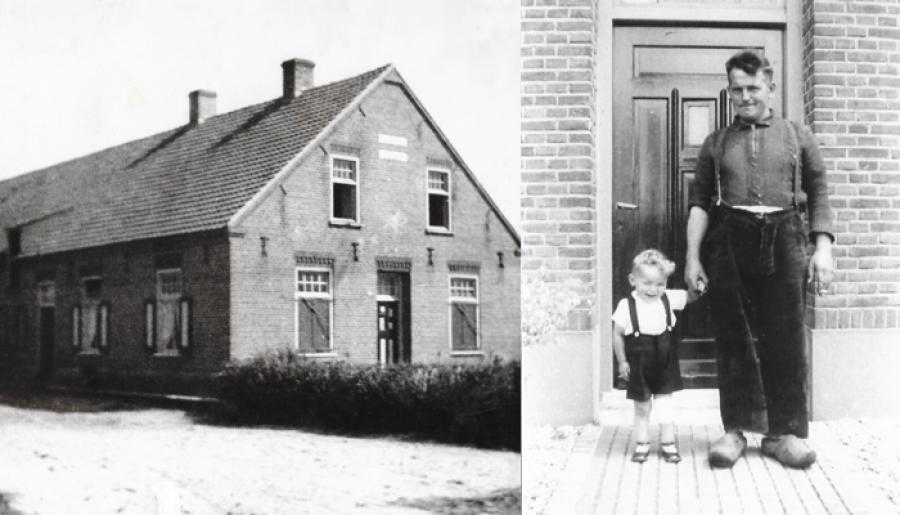 1935 –1946
Company Foundation
In the 1950s, Piet Kroef started trading in potatoes at his farm in Odiliapeel in the Province of Noord-Brabant. He bought potatoes from growers in the surrounding area, graded them and resold them.
1963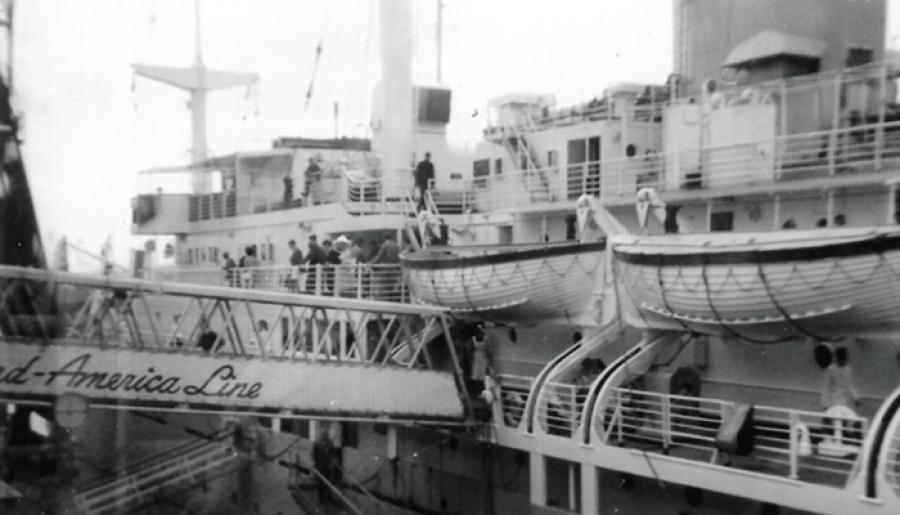 1963
America
In 1963, his son Gerard Kroef travelled to America, where he gained practical experience in potato processing.
1964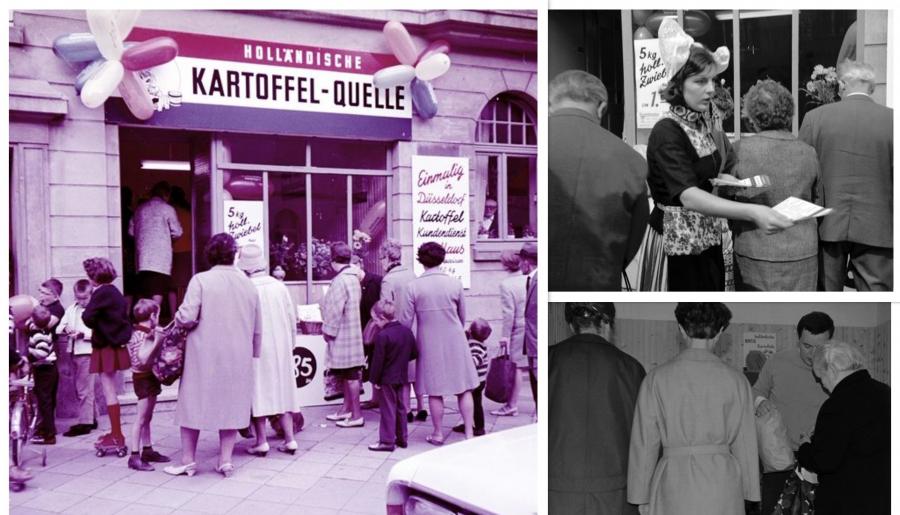 1964
Export to Berlin
In 1964, Gerard Kroef started a business in fresh French fries in West Berlin. Three years later, he and his wife Annemarie opened specialist potato shops in Düsseldorf. The proceeds from Germany were reinvested in new developments in the Netherlands.
1970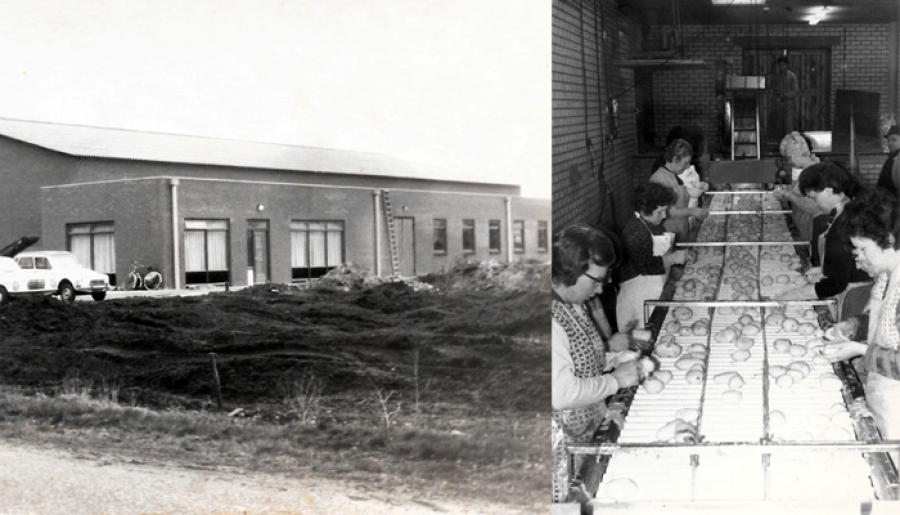 1970
Mechanical Peeling
In the 1970s, in response to the demand for peeled potatoes from catering kitchens, the decision was made to mechanically peel potatoes.
1972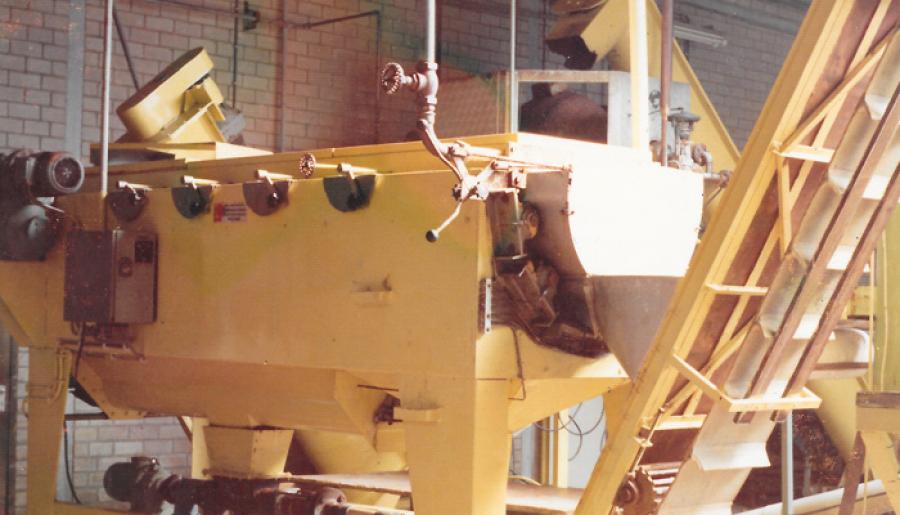 1972
Steam Peeling & Boiling
Two years later, in 1972, the switch was made to steam peeling and boiling, especially for the salad industry.
1980 –1981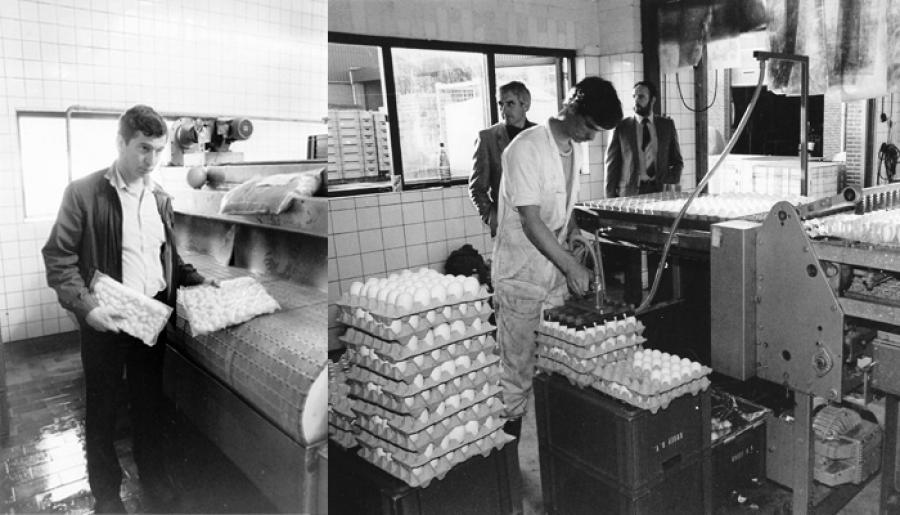 1980 –1981
Vacuum-packed Potato Products
In the 1980s, Gerard and his brother Henk decided to start vacuum packaging and pasteurising products for industry and catering.
1983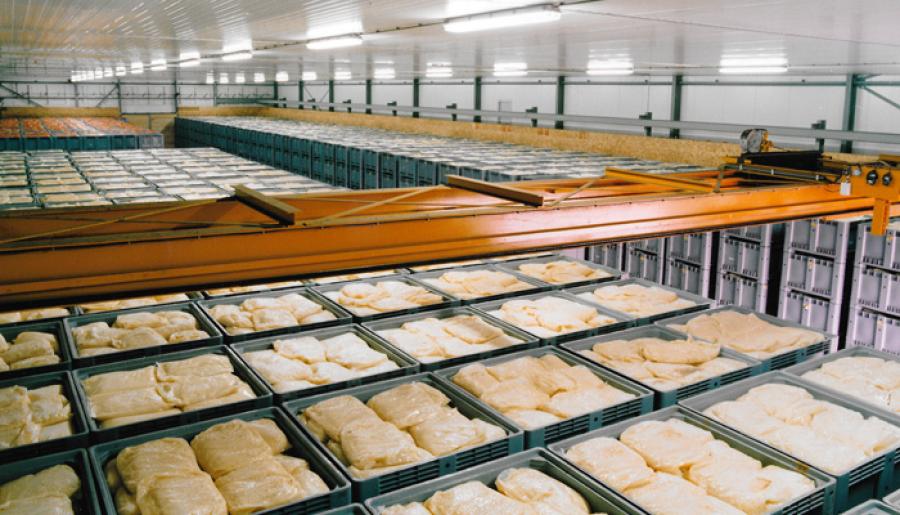 1983
Western Europe's Biggest Supplier
Under Gerard's leadership, Peka Kroef grew to become Western Europe's biggest supplier of vacuum-packed potato and vegetable semi-finished products for the salad industry.
1996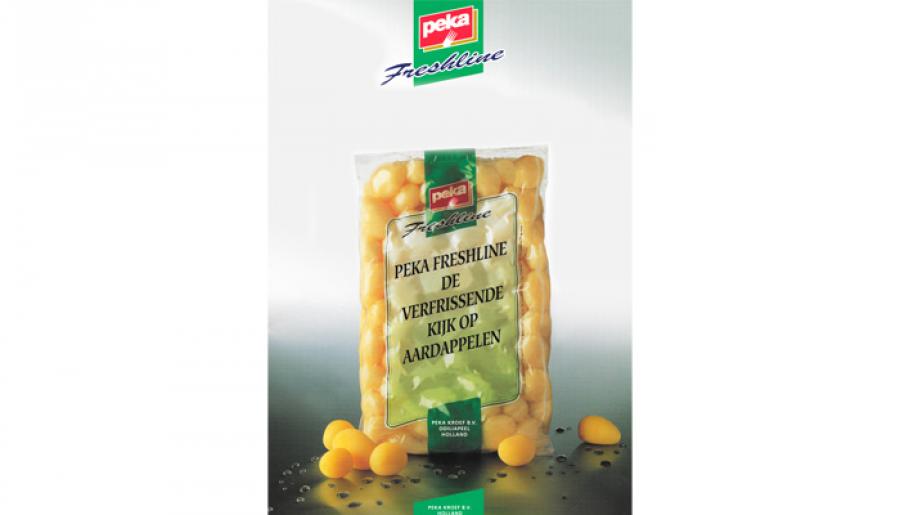 1996
Freshline Product Line
In 1996, Gerard and his son Bart chartered a new course by focusing on the foodservice market and the Peka Freshline brand was launched. This versatile potato range responded to the ever increasing demand for convenience, without compromising on quality.
2000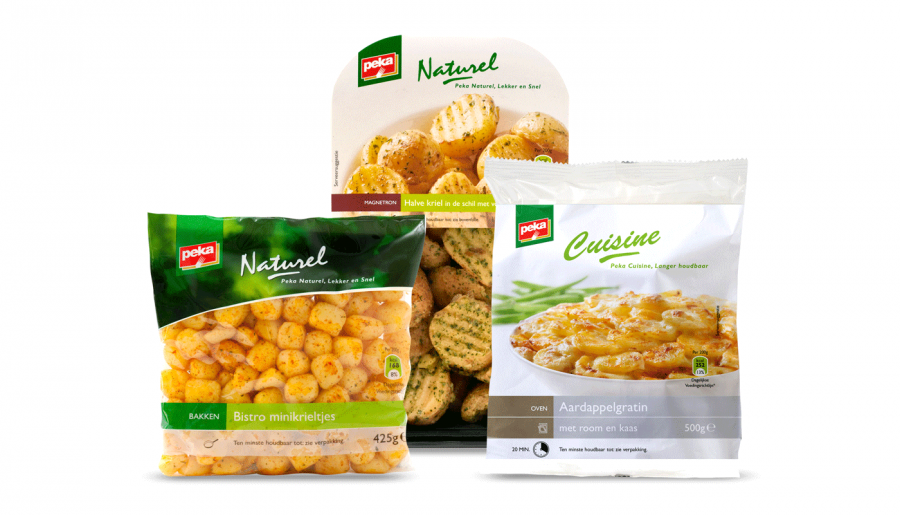 2000
Retail Product Launch
At the turn of the millennium, Peka Kroef expanded its business with the introduction of a completely new ultra fresh product range for the retail channel. Here, too, the company once again responded to various market demands, such as variation and convenience, for example.
2010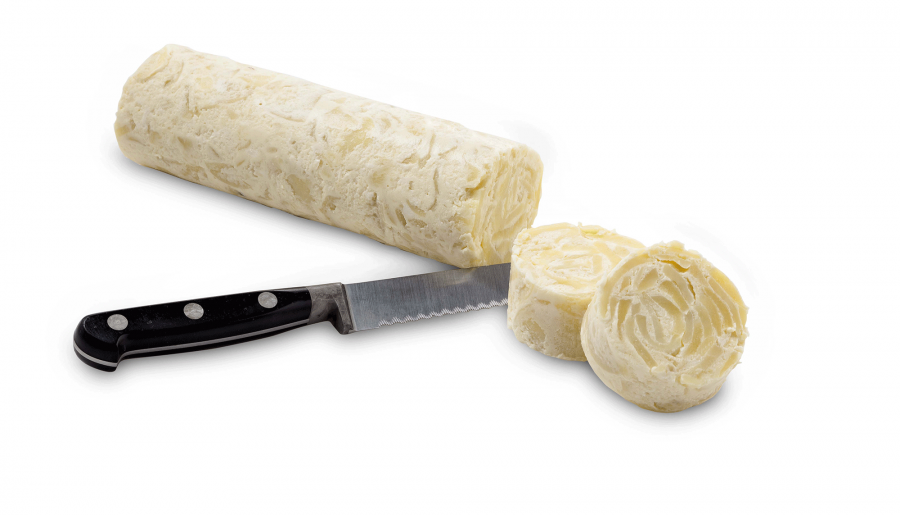 2010
Potato Products Packaged in Rolls
Peka Kroef is constantly looking for innovation. This applies to the products themselves as well as the different forms of packaging, as well as a combination of the two. For example, in 2010 the company began marketing potato products in sliceable rolls. Potato Gratin and Rösti for slicing – a welcome innovation for food lovers.
2020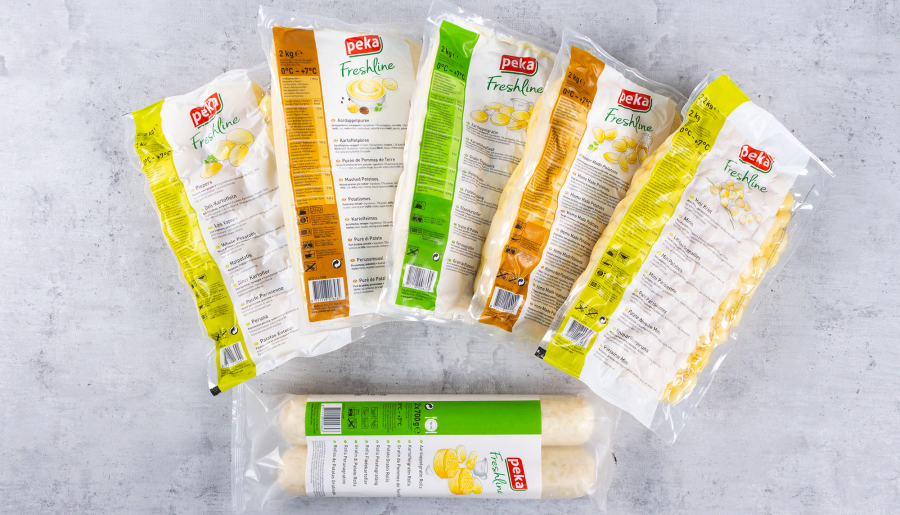 2020
Today
Peka Kroef has since grown into a specialist and leading player on the Western European market for chilled potatoes. Peka's key values are reliability, innovativity and flexibility. Always with a key focus on the customer. The company, year after year, makes significant investments in new production technologies focused on improving quality and countering food waste.
Our vision
We believe in the added value of processed potatoes as part of a responsible nutritional diet and in its added value in relation to the increased demand for variation and convenience.
We constantly invest and innovate to advance the development of new recipes, products and production processes. This is necessary for us to be able to respond to the increasingly faster changing customer and consumer demands.
Our mission
As specialist and leading provider of chilled potato products and specialties in Western Europe, we consider it our mission to offer these products as part of a responsible nutritional diet. A varied, high-quality product range. Products that can be quickly and easily prepared and that provide for greater variety on food menus.