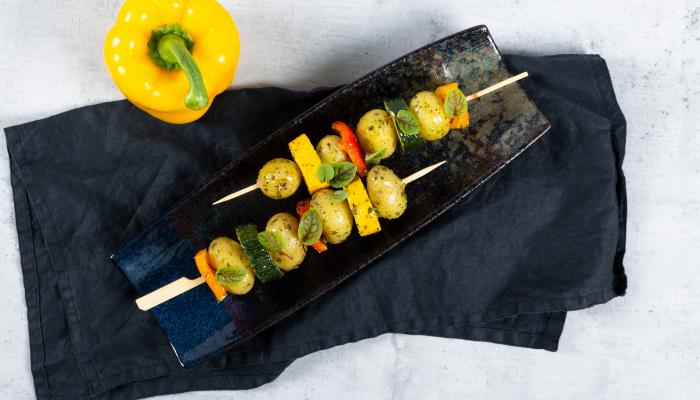 Barbecue Kebab
Perfect with grilled dishes.
Ingredients
Per kebab:
2 kg Mids

1 green courgette

1 yellow courgette

1 red pepper

1 orange pepper
Preparation
Oven
Grill setting, 10 minutes
Slice the courgette and roughly chop the pepper.

Coat the Fine Parisienne with spiced oil.

Arrange the vegetables and Fine Parisienne on a skewer.

Cook on a grill or grill plate.