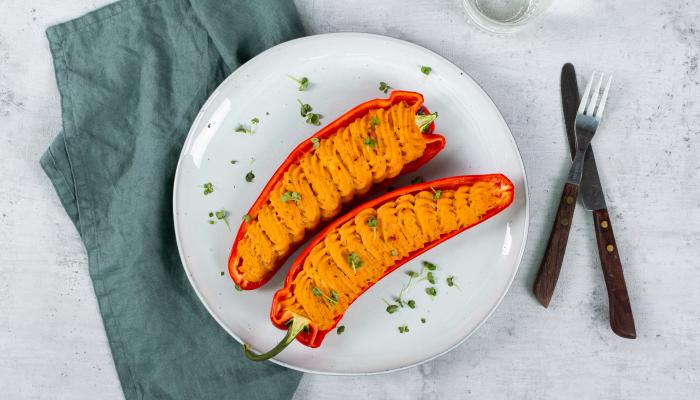 Stuffed Pointed Pepper
A feast on the plate!
Perfect as a side dish or with added ingredients as a main meal.
Ingredients
For 2 side dishes:
400 g Mashed Potato

1 pointed pepper

Pepper tapenade to taste
Preparation
Cook
180 °C, 15-20 minutes
Pre-heat the oven to 180 °C.

Wash the pointed pepper and halve lengthways.

Remove the seeds but try to preserve the stalk.

In a large bowl, mix the Mashed Potato with tapenade to taste.

Fill a piping bag with a fluted nozzle with the mash and pipe onto the halved pepper in a wave pattern.

Cook for 15 to 20 minutes.